Care That's As Unique As
Each Person We Serve
Each individual has a unique life story filled with experiences, struggles, and joys. We celebrate and honor that uniqueness and are dedicated to providing in-home care that helps people thrive and live a full and engaged life. We always have the goals of helping to maintain independence, preserve dignity, and improve the human experience for each customer we serve. Abrio Home Care's professionally-trained caregiving team offers a variety of fully customizable home care services, to help when care is needed.
We understand that it can be difficult for a person to ask for and accept help with personal care. Our experienced caregivers are trained to discreetly help with:
Bathing/showering and dressing
Grooming and skin care
Using the bathroom
Walking and gentle exercising
Maneuvering safely throughout the home
Meal Preparation and Housekeeping
To help make home more comfortable, orderly and enjoyable, our caregivers help with the tasks of daily living including:
Meal planning, preparation, and clean-up
Accommodating special dietary needs
Light housekeeping and dusting
Laundry and ironing
Making the bed and changing bed linens
Helping with pet care
Deep cleaning and seasonal cleaning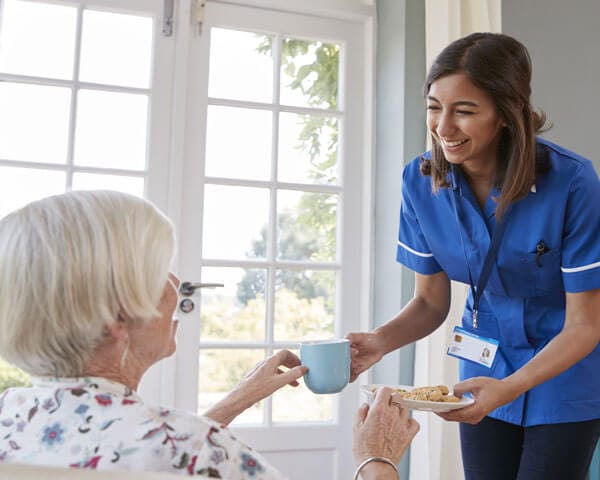 Companionship and Transportation
A purposeful life is a more enjoyable one. Our caregivers develop relationships with our customers and engage in a range of activities such as:
Conversing about current events
Reminiscing about the past
Playing games and cards
Crafting and planning creative projects
Escorting to outings or events
Companionship on errands, shopping trips, and prescription pick-ups
Transportation to appointments
And even airport assistance
Medication management is an important part of the overall treatment plan for individuals who take medications to treat multiple diseases or disorders. We don't view medications and chronic health conditions as barriers to independence. Instead, we thoroughly train our caregivers to properly support our customers in their medication adherence.
It's not uncommon for seniors to forget to take medication, take more than prescribed, or confuse one medication for another. Any of these actions has the potential to cause unwanted issues, or even dangerous outcomes. Our caregivers are trained to provide meticulous oversight of medications by:
Ensuring individuals follow proper medication scheduling and dosing
Understanding common side effects of medications and monitoring for negative side effects or possible drug interactions
Reporting side effects, interactions, and changes in behavior to a customer's medical team and family
Habilitation and Other Services for People with Developmental Disabilities
We offer support services for people with developmental disabilities that encourage independence, self-advocacy and employment. Our care managers develop customized habilitation programs for each person.
Skills and activities may include:
Dressing, bathing and personal hygiene 
Meal planning and preparation
Money management
Job skills development
Computer skills
Learning to use public transportation and/or support on errands and shopping
Gardening
Exercising
Family caregivers need time for life's responsibilities and for their own self-care. Our professional team can help alleviate family caregiver stress so family members can:
Attend to personal commitments, work, or appointments
Visit with family and friends
Enjoy time off or take a vacation
Spend time on hobbies and activities that bring enjoyment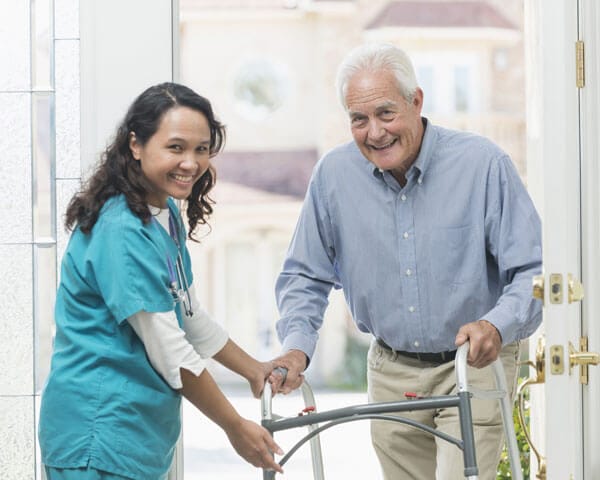 Payment and Insurance Information
At Abrio Home Care, we understand the pressures faced by the families we serve, and know that paying for services can be a big concern. Our care team will work closely with you to ensure that you are fully utilizing any benefits your loved one may be entitled to, as well as answer any questions you have about payment and coverage options.
We offer many payment arrangements since everyone's situation is unique. Please contact us to develop a custom-tailored payment arrangement.
For your convenience, services may be covered by:
Private pay
Long-term care insurance
Medicaid waiver
Veteran's Aid and Attendance or Housebound benefits
Private insurance
We are here to help you determine the right payment method for you. Please contact us online or by phone at 877-71-ABRIO to learn more about our in-home caregivers in Phoenix and throughout many other communities in Arizona. See our Locations page for the full list of communities served.